I wanted to introduce Two Of My new members to the aberdeen cemetery and to see if we got any photo's like last time as you can see we didnt get any of the lights and that night it was very cold. but we did get a few good photos. Im going to set up a date to go back in when it get's a little cooler out ..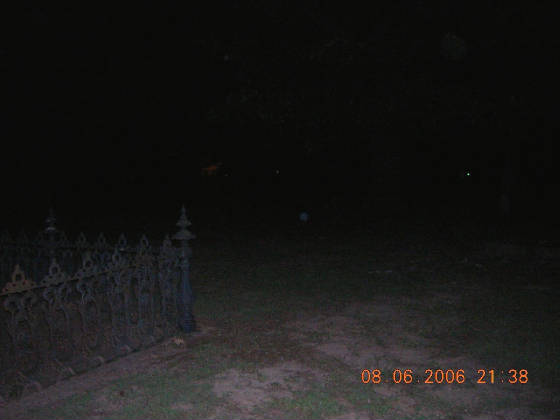 You can see a red light in the back of this photo on the other photo it's bigger

.

.



Sam, Toni, Lisa,

Here are some members enjoying the what they do best.



Sam



As you can see we didnt get any lights in this one but we did in the other photo

.

.



Bule Orb



Me And Alot Of Dust Orbs
Let us know if there are any events or updates you would like to share with fellow members.
N.M.A.L. Paranormal Investigation & Research Of Mississippi